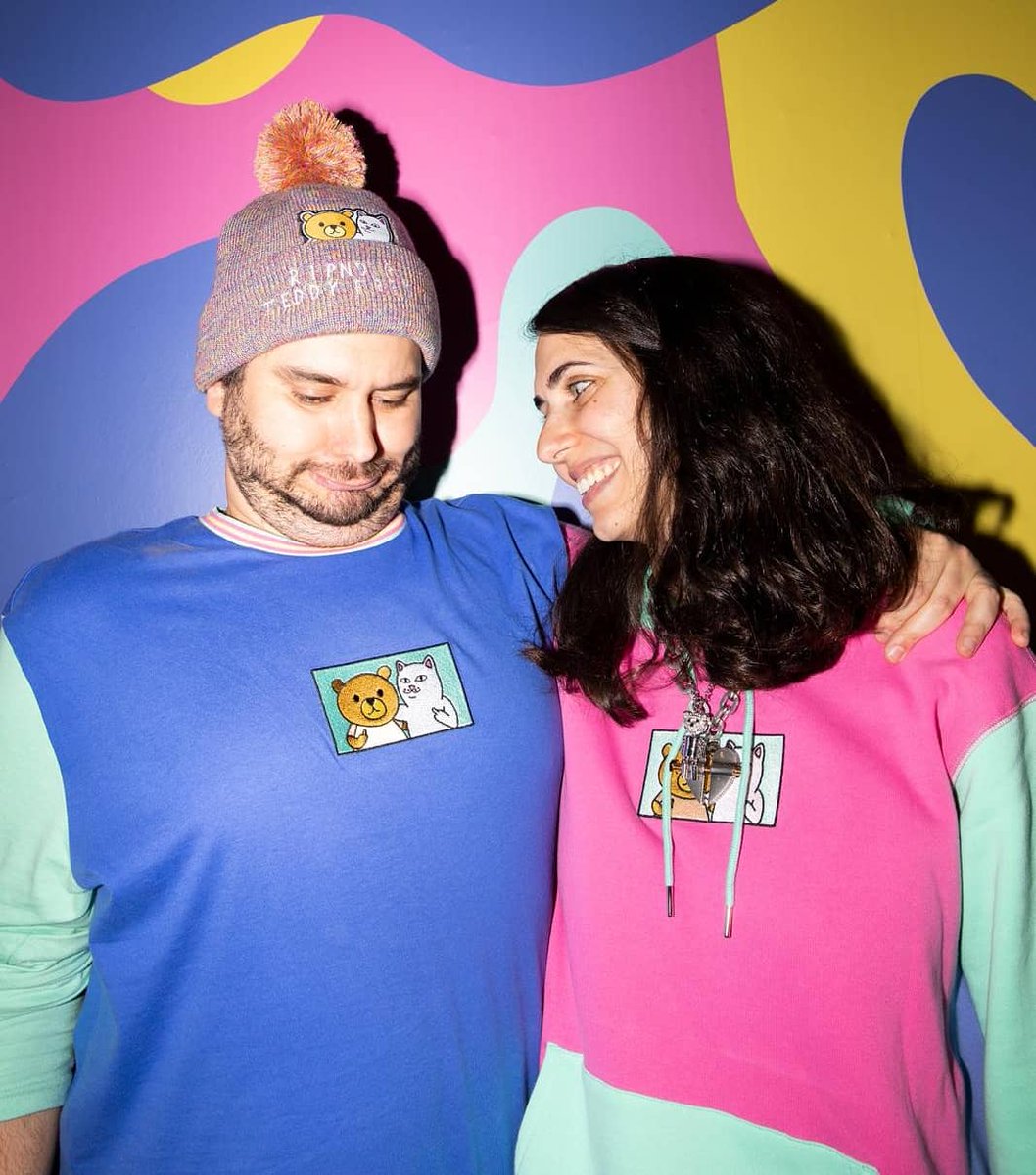 In fashion, few brands capture the essence of vibrant colors, playful designs, and a unique sense of nostalgia, like Teddy Fresh. Created by the dynamic duo Ethan and Hila Klein, Teddy Fresh has swiftly risen to prominence, captivating a devoted fanbase with its eye-catching clothing line. In this article, we will delve into the fascinating journey of Teddy Fresh, from its humble beginnings to its current status as a trailblazing fashion empire. Join us as we explore the brand's origins, its association with Hila Klein's clothing designs, and the role of Teddy Fresh Instagram presence in shaping its success.
The Birth of Teddy Fresh
Teddy Fresh emerged as a brainchild of the creative minds behind the popular YouTube channel h3h3Productions, Ethan and Hila Klein. In 2017, the Kleins ventured into the fashion world with the launch of Teddy Fresh, aiming to bring a fresh and vibrant perspective to streetwear. The brand's name, Teddy Fresh, reflects the duo's penchant for combining childhood nostalgia with contemporary fashion.
Hila Klein Clothing Designs Teddy Fresh
Hila Klein, an integral part of the Teddy Fresh brand, is responsible for designing most clothing lines. Drawing inspiration from her unique artistic vision, Hila's designs often feature bold color combinations, geometric patterns, and a playful twist on classic styles. Her creative talent and attention to detail have been crucial in establishing Teddy Fresh's distinctive aesthetic.
Teddy Fresh's Instagram Presence
In the age of social media dominance, Teddy Fresh has utilized Instagram as a powerful tool to connect with its audience and build a strong brand identity. The brand's official Instagram account (@teddyfreshofficial) boasts millions of followers eagerly awaiting updates on new releases, behind-the-scenes glimpses, and collaborations. Teddy Fresh has fostered a community of dedicated fans through engaging visual content and interactive storytelling, further solidifying its position in the fashion industry.
The Iconic Teddy Fresh Collections
Teddy Fresh has released numerous collections showcasing the brand's signature blend of boldness and playfulness. From the vibrant color-blocked designs of the "Color Theory" collection to the retro-inspired pieces in "Old School Cool," every Teddy Fresh collection reflects the Kleins' commitment to delivering unique and visually striking apparel. The brand's iconic color palette, often featuring pastels and primary hues, has become synonymous with the Teddy Fresh identity.
Collaborations and Pop Culture Influence
Teddy Fresh's influence extends beyond its brand, as it has collaborated with notable artists, brands, and celebrities. Collaborations with artists like Skrillex and Brockhampton have allowed Teddy Fresh to bridge the gap between fashion and music. At the same time, partnerships with the SpongeBob SquarePants franchise and Rugrats have solidified its pop culture relevance. These collaborations have expanded Teddy Fresh's reach and added excitement for fans eager to own limited-edition pieces.
Final Words
Teddy Fresh, the brainchild of Ethan and Hila Klein, has proven itself as a force to be reckoned with in fashion. Through Hila's unique clothing designs, the brand has captured the hearts of countless individuals seeking to express themselves through vibrant and playful apparel. Teddy Fresh's Instagram presence has played a vital role in shaping its success, fostering a community of loyal fans. As the brand continues to evolve, it is clear that Teddy Fresh's iconic designs and distinct aesthetic will continue to leave a lasting impression on the fashion industry for years.