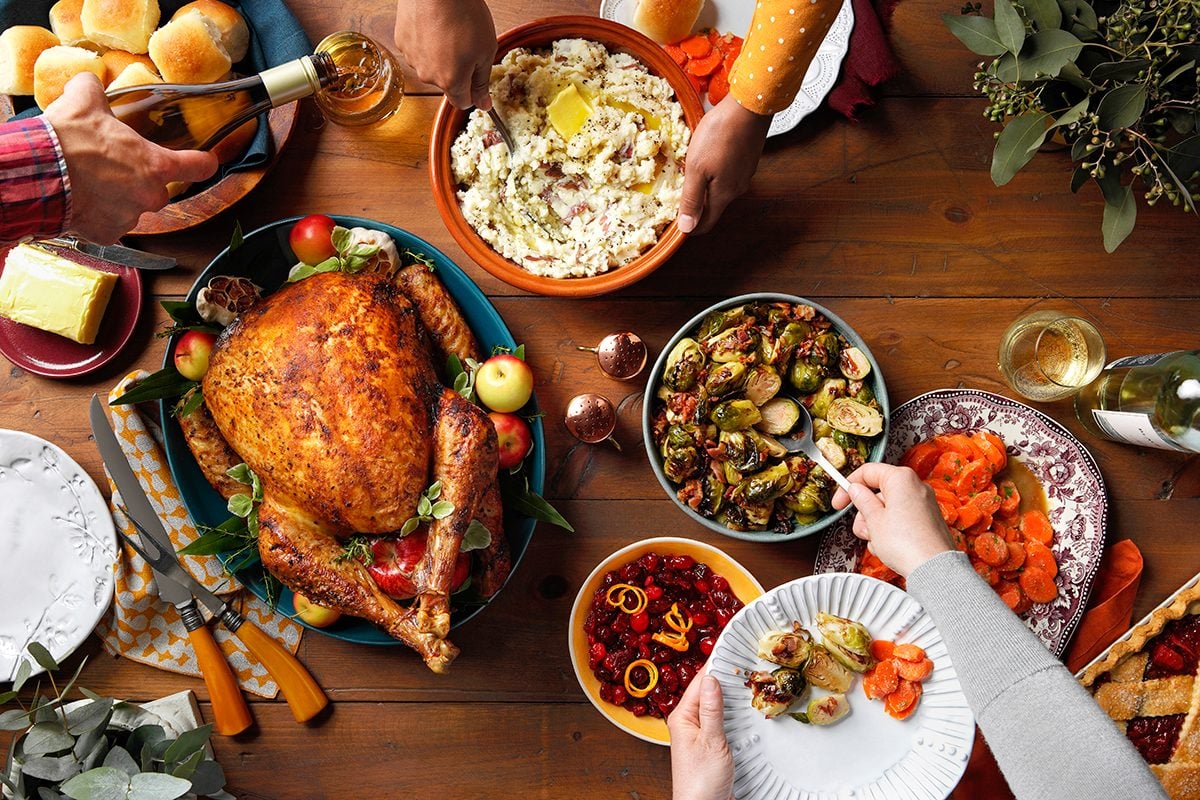 Thanksgiving dinner has so many wonderful elements: spending time with family and friends, eating delicious foods, and making lots of memories. You are probably salivating at the thought of eating your favorite pie right now!
This holiday may require extensive planning if it's your turn to host. The food isn't going to cook itself, and the table needs to be set! If you are hosting Thanksgiving this year, there are things you can do to start preparing for this yummy meal. Plan your guest list and menu, confirm you have proper cookware and serveware, and set your schedule and cooking timeline so everything flows smoothly on this important day.
Let's take a look at how you can start doing these things today.
Make a Guest List and Menu
Get your guest list and menu together so you know how much to prepare for Turkey Day dinner. Create your guest list and send invitations as soon as possible. Don't forget to ask if guests have specific dietary needs so you can accommodate them.
Once you confirm who will be attending, make a list of all of the ingredients you need for each recipe on your menu. Save all recipes on your phone or print them out and add items to your shopping list if you do not have them already. Doing this early is important to make sure you have everything you need before inventory gets low at your favorite grocery store.
Don't forget to place your turkey order with your local grocer and buy non-perishable items now. Stocking your pantry prevents last-minute trips to the store in the days leading up to Thanksgiving. Plus, you get a better selection for the turkey!
Get Your Cookware and Serveware
You need the right cookware and serveware for all of the dishes you are cooking, as well as basics like baking sheets, an electric mixer, glass casserole dishes, and pie plates.
Having multiple of each of these items is helpful, too. This comes in handy when you are hosting many people. Extra cookware allows you to make more food in less time and cook several things simultaneously. Borrow cookware and serving dishes freely from people attending (and make sure they bring a little something yummy to compliment your meal)!
Make sure to have plenty of serveware.. Besides standard utensils, you'll need tongs, serving forks, spoons, knives, and trivets. Check local thrift stores to find what you need without spending a fortune.
Set a Day-Of Schedule and Cooking Timeline
Plan your day-of schedule and cooking timeline to make the day a breeze. Cook or prepare some dishes in advance, like mom's favorite green-bean casserole, and store it in the fridge overnight. Then, all you have to do is pop it in the oven!
Take note of the cooking times required for each recipe. This determines what you should cook and when. For example, your beautiful (and big) turkey needs to be one of the first things to go in the oven. Other dishes, like grandmother's old-time gravy, can be heated on the stove much closer to serving time. Doing this ensures that foods are ready and warm when everyone sits down to eat!
Thanksgiving requires a lot of planning and time in the kitchen. Your oven – and other heating appliances – will be working overtime. It's not unheard of to have a kitchen fire under these circumstances. Does your insurance plan have the coverage you need should a cooking accident occur? If you are considering switching plans or adding coverage, Freeway Insurance Reviews share customers' happiness with their affordable pricing, variety of plans, and excellent customer service. To learn more, you can call, email, or visit their website.
Start Planning Now for Thanksgiving Day
There is a lot of time and energy required to make a beautiful Thanksgiving meal for your family, but it is worth it! Begin working details out now to make the process smoother. When you design your menu and guest list, ensure you have enough kitchen equipment, and decide when each dish will be prepared, you set yourself up for success. Enjoy and gobble gobble!