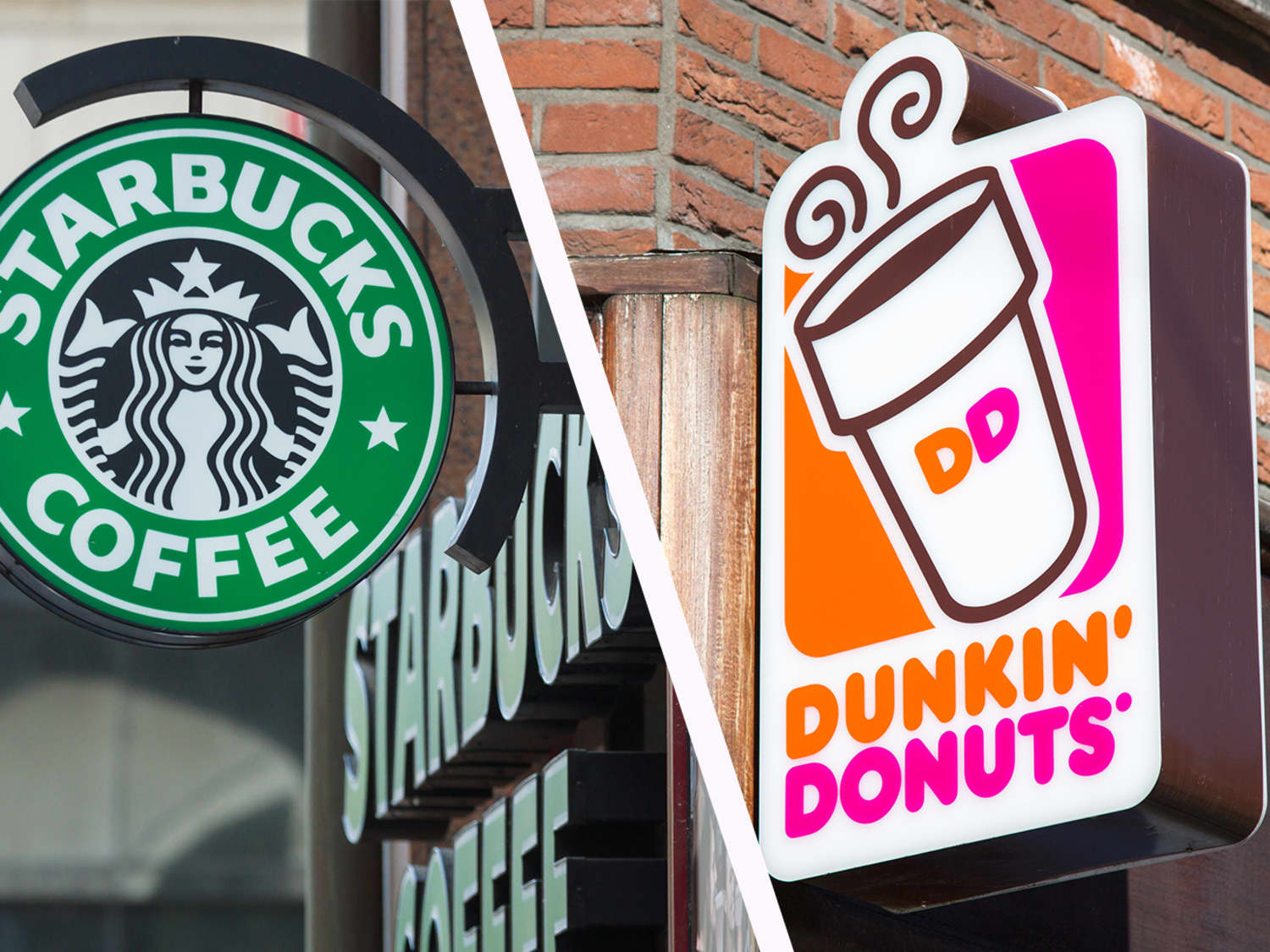 When grabbing a cup of coffee on the go, Starbucks and Dunkin are two prominent names that come to mind. These coffee giants have established themselves as leaders in the industry, each with a unique approach to satisfying customers' caffeine cravings. While both Starbucks and Dunkin offer an array of beverages and delectable treats, one aspect that sets them apart is their coffee pricing. In this article, we'll delve into the differences between Starbucks and Dunkin regarding their coffee prices, highlighting the positive aspects of each.
Starbucks: The Premium Coffee Experience
Starbucks has become synonymous with high-quality coffee and a luxurious experience. Starbucks has built a reputation as a premium coffee brand from its iconic green logo to its dedication to ethically sourced beans. This commitment to excellence is reflected in its pricing strategy, which positions its products at a slightly higher price than many competitors.
The positive aspect of Starbucks' coffee pricing aligns with its emphasis on providing an exceptional coffee experience. Customers who visit Starbucks are not only paying for a cup of coffee but investing in an ambiance that promotes relaxation, work, or socializing. The extra dollars spent on a Starbucks beverage contribute to a well-curated space, expertly crafted drinks, and a welcoming environment.
Dunkin: Affordable Indulgence
On the other hand, Dunkin has positioned itself as a more affordable option in the coffee market. With a focus on convenience and speed, Dunkin aims to provide quick and delicious beverages to fuel its customers' busy lifestyles. This approach is evident in their pricing, which tends to be more accessible to a broader range of consumers.
The positive aspect of Dunkin's coffee pricing is its affordability, making it an excellent choice for those looking for a quality cup without breaking the bank. Dunkin consistently offers promotions, combo deals, and value menus that allow customers to enjoy their favorite drinks and treats at reasonable prices. This affordability factor enables Dunkin to cater to a larger demographic and create a welcoming space for everyone.
Comparing Starbucks vs Dunkin
While Starbucks and Dunkin have different pricing strategies, they offer unique value. Starbucks appeals to those seeking a premium coffee experience where they can indulge in carefully crafted beverages and a comfortable ambiance. On the other hand, Dunkin caters to customers who appreciate good coffee on the go, emphasizing convenience and affordability.
It is important to note that comparing starbucks coffee prices vs. dunkin donuts may overlook the broader aspects that make each brand unique. Starbucks has created a culture of personalized beverages, a wide range of offerings, and a commitment to social responsibility, which goes beyond the price of a cup of coffee. Similarly, Dunkin's commitment to speed, efficiency, and providing a welcoming atmosphere sets it apart.
Wrapping Up
Regarding coffee pricing, Starbucks and Dunkin have distinct approaches that cater to different customer needs and preferences. Starbucks positions itself as a premium coffee experience, with slightly higher prices reflecting quality, ambiance, and attention to detail. On the other hand, Dunkin focuses on affordability and convenience, offering customers quick and tasty beverages at accessible price points.
Rather than labeling one brand's pricing strategy as superior to the other, it is essential to recognize the positive aspects of both Starbucks and Dunkin. Both coffee giants have successfully built loyal customer bases by emphasizing the unique value they bring. Ultimately, the choice between starbucks vs. dunkin depends on individual preferences, whether you seek an elevated coffee experience or a quick, affordable indulgence.